Mylah is doing so well these days. I am almost in denial that we just went through such a hard period in our lives. I can't believe it's almost been five weeks since Mylah's surgery. She is recovering miraculously and getting her personality back.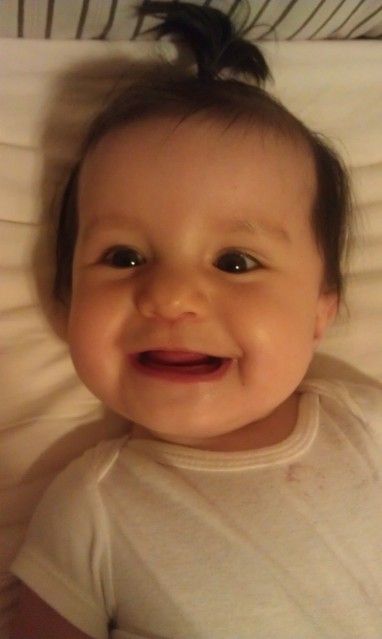 She's babbling, smiling more, crying less, playing, eating, and enjoying a healthier life and a healthier heart.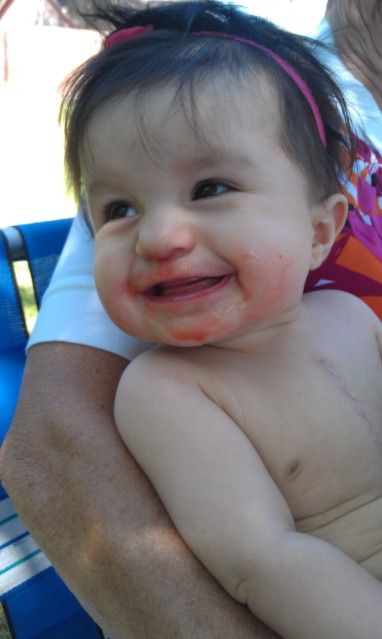 (First Strawberry)
We are reminded daily of the sweet miracle she is. Nothing is taken for granted and every precious moment savored.
She has learned so many new things and is growing nicely. I am so grateful for the blessing of having her here, and to finally be getting a few more hours of sleep at night! It is amazing how quickly little bodies heal. We are so thankful that Mylah is finally back to her ol' self!