Mylah is growing and developing quickly. She is right on track for a baby of her age and we are so proud! Some babies born with a CHD have developmental delays and other problems. Not our Mylah! So far she is learning and discovering as she should be.
Lately her favorite place to be is in her bouncer. She has recently discovered how to pull on and play with the adorable toys that dangle from it's arch. I captured these photos while she sat by me playing as I was organizing our storage room.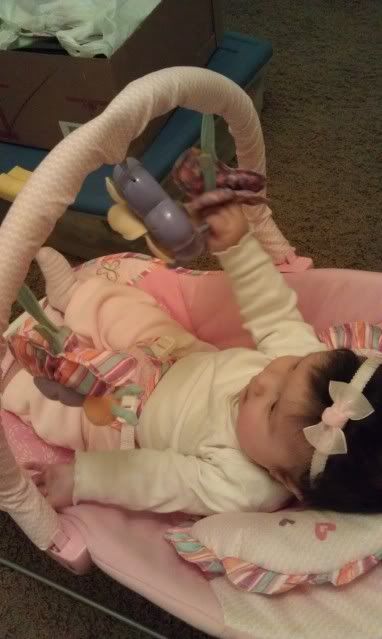 It is amazing to me as I watch her reach for her newest discovery and simply grab it and play!
She is so smart and I can't believe she is already learning hand coordination.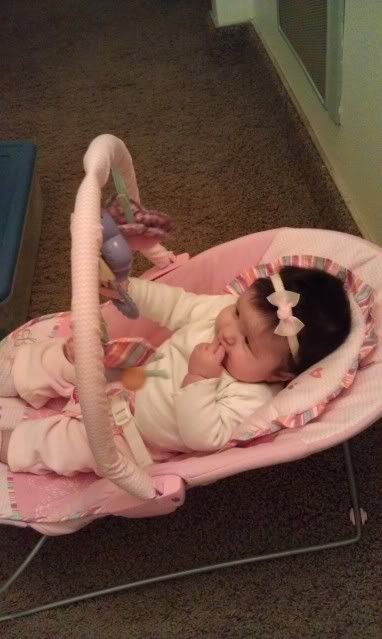 Babies grow way too fast!