Mylah celebrated her first Christmas surrounded by family!
She was given just a few gifts, mostly what she will need in the next few months.
Even though she slept through most of the festivities, we managed to take a few pictures capturing her first Christmas with us!
First set of Christmas Pajamas: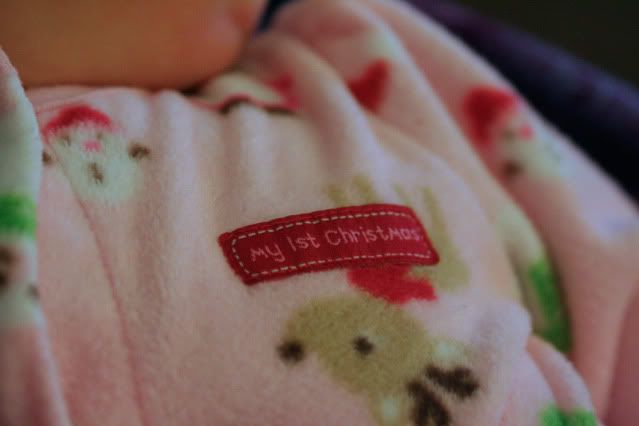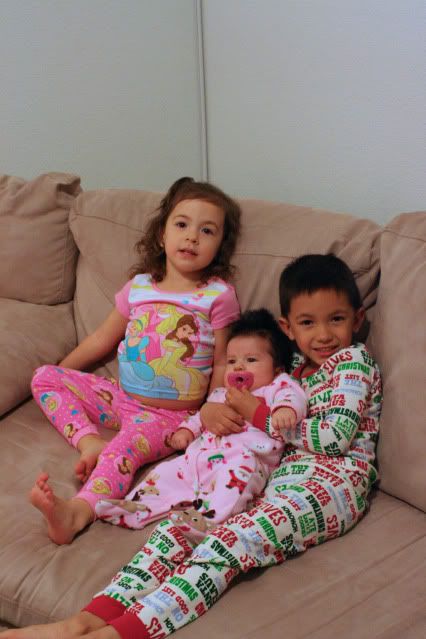 First Christmas Dress and
Sunday Outfits with Big Brother and Big Sister: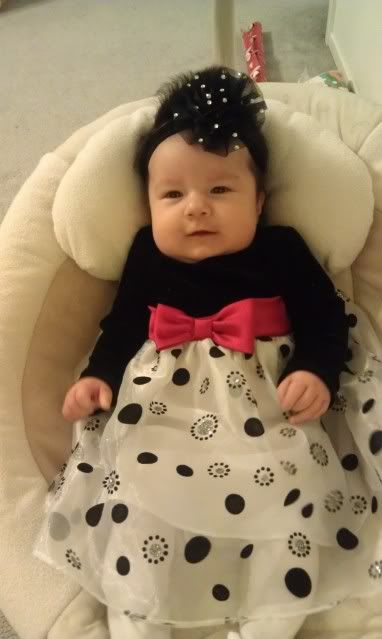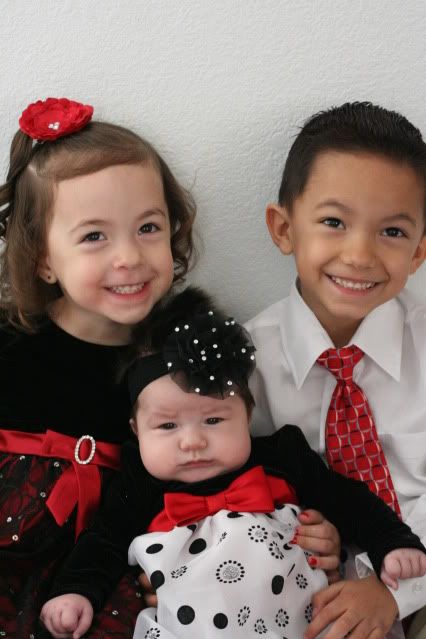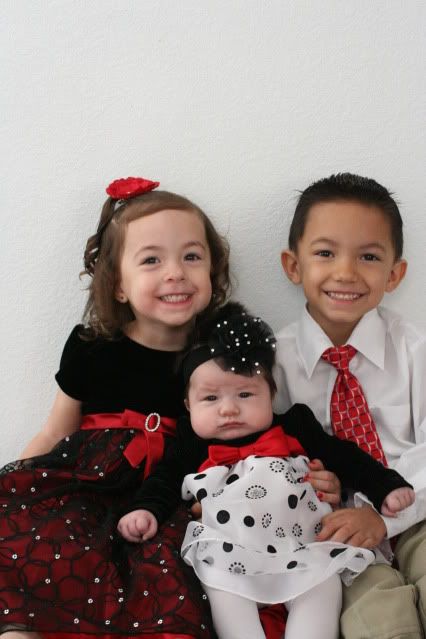 First Christmas Stocking and Santa gifts:
(she tried so hard to hold her head up during the photo, don't worry, we didn't leave her there long)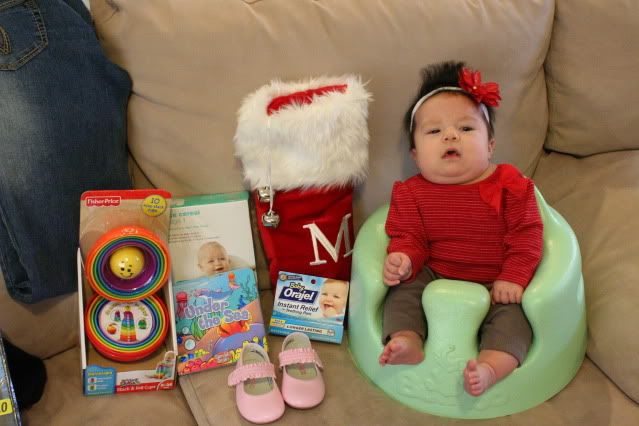 She loved her first Christmas!
We are reminded this time of year to be grateful for our greatest and most precious gift - Mylah's life and her functioning heart. We are also reminded of our Heavenly Father's gift to us - his Son, Jesus Christ and the knowledge of his humble beginnings in a stable in Bethlehem. We hope each of you had a very Merry Christmas and that the New Year is full of happiness and good health!